Earlier this month (May 2020 for those keeping score), Korea shifted from a social distancing system to distancing in daily life. With the slowdown of new infections (even amid a recent outbreak in Seoul) in mind, the goal is to remain vigilant as businesses reopen.
That said, I've been practicing many 'daily life distancing' habits as a byproduct of living on my own here in Korea for the past eight months. Without knowing when things will return to "normal," I thought it would be useful to share the different solo activities* you can enjoy in Korea that aren't strictly related to traveling.
I think this is a great point of reference for any newbie ex-pats in Korea or even those dreaming of visiting the country on a budget one day. Let's jump in!
6 Types of Solo Activities to Try While in Korea:
1. Korean Karaoke / Noraebang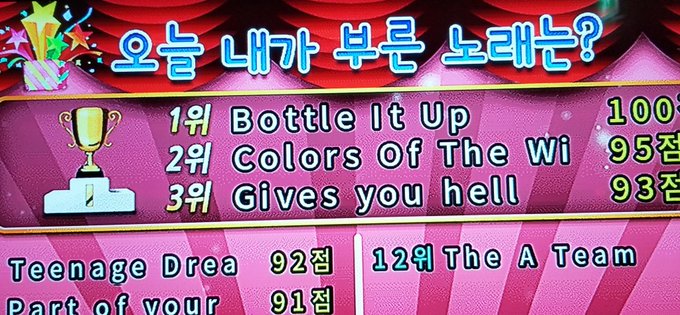 The Cost: ₩6,000 can get you around an hour – or more, when you "earn" free songs! – for your solo jam session.

The Activity: What's not to love about a private singing room? Noraebang (노래방) is a blast with friends, but going alone is also a fun time. The experience reminds me of what it's like to sing in the car, and I've heard it referred to as a form of stress relief. If you aren't a big fan of singing on your own, I think this is a low-pressure way to have fun with it without worrying about what others might think. I personally enjoy Disney and Showtunes for karaoke, but it's not always a crowd-pleaser. I like going on solo coin karaoke trips just to sing all the musical numbers I want.

Distancing Deets: Noraebang hasn't been an approved activity for the past few months, but they've recently opened back up in certain regions. As with most businesses, you can find sanitizing options readily available. You can use protective covers for the mics, too. Most establishments also have sign up sheets, where they will notify you directly if an infected patient visited.
2. Cafe Hopping
The Cost: ₩4~6,000 for an iced latte or Americano; flavored lattes are usually ₩6,000+ if you're at a standard shop; themed cafes will understandably charge more.
The Activity: You know the joke about finding a Starbucks on every corner in Major U.S. cities? Well in Korea, it seems there's a cute cafe on almost every corner no matter what city you're in. When I visit a cafe, I like to chill and enjoy the atmosphere for a few hours. My friends in Korea aren't big coffee drinkers, so I end up taking myself on cafe dates at least once a week. I think hopping around a cafe or two is the perfect solo activity; you can journal, eat cake, maybe even play Pokemon GO! all while sipping on your drink of choice. I live in a smaller city and I still haven't been able to try all the cafes on my block. So if you wanted to make a day of it, I think you could easily spend a few hours enjoying one spot and head to another to try out the fruity ade.
Distancing Deets: Aside from the standard sanitizer options, most cafes also encourage patrons to sit at least six feet apart from other customers, and it's good practice to keep your distance from others even while in public!
3. The Movies
The Cost: ₩10,000~ish for a general ticket; snacks are incredibly affordable in comparison to American movie theater snacks.
The Activity: Going to the movies alone is a universal activity that anyone can try out, but in my opinion the Korean theater experience is one-of-a-kind. Megabox, CGV, and Lotte Cinema are popular movie theaters around Korea offering comforts you can usually only find in the most bourgeois theaters (read: Movie Tavern) in the States. You can fully recline your seat and even take off your shoes if you like! There are usually 1-3 English movies with Korean subtitles to select from and the snack options are highly addictive (ode to caramel popcorn). I saw Birds of Prey (2020) alone and got fully immersed in the story. I consider this activity the best type of post-dinner dessert you can enjoy– caramel popcorn included, of course.
Distancing Deets: As far as I know, when you purchase a single ticket, it blocks off the two seats surrounding you. So you can maintain a safe distance from others while watching the silver screen! It's worth noting that most new movies aren't being released at the moment, so theaters are playing old reels instead. Popular choices seem to be Harry Potter and MCU movies, but I've also seen a few indie movies getting play, too.
4. Scenic Walk / Bike Ride
The Cost: Walking is free 😉 plus, if you have an ARC you can rent a city bike for free!
The Activity: There's no harm in imagining yourself Lizzy Bennet and taking a solitary pastoral stroll. Depending on where you are in Korea, some spaces – such as local attractions – might still be closed due to COVID-19. However, as long as you practice common sense, there's no reason you can't trek to a nearby park or green space to explore the nature around you. As I stated earlier, you can rent city bikes for free with an ARC and appreciate your surroundings in a new way. Korea is an unmistakably beautiful country, and there are tons of pocket parks and natural landscapes to experience.
Distancing Deets: You know the drill, when you're in a public place, try to maintain a healthy distance from others that may be around! Even with distancing in daily life, wearing a mask is still encouraged at this time. If you want to avoid others altogether, try to mix up the timing for your stroll/bike ride. Early morning hours like sunrise and unconventional lunch times like 10 a.m. or 2 p.m. are a good bet.
5. Rooftop Picnic
The Cost: ₩15,000+ if you order delivery, of course you can always make your own meal for a more affordable alternative!
The Activity: If you live in an apartment in Korea, chances are you have rooftop access. Treat yourself to a change of scenery and have a picnic on the roof! If you time it right, you can watch the sunset as you dine on your meal of choice. I've had pizza/snacks/dessert on my roof on a few separate occasions and it is always sublime. Pop in some headphones and jam to your favorite playlist, or if you have good enough wifi, you could even watch TV while you eat! It's okay if you don't have outdoor furniture – you can make it a true picnic and sit on the floor – Daiso sells cheap picnic mats if you want extra cushion. To create an even cozier atmosphere, you might grab some twinkle lights or a throw blanket. (This may or may not be inspired by a rooftop movie night on Terrace House: Tokyo 2019-2020.)
Distancing Deets: Since this involves your home, it's pretty easy to limit your public interactions. If you do opt for delivery, the drivers wear masks and often hand over your order from an arm's length distance. As a reminder, your building's rooftop is a shared space, so your neighbors have every right to the space, too.
6. Snail Mail
The Cost: ₩1~3,000 for postage, though usually, a letter home won't even amount to ₩1,000. Keep in mind the cost relates to letter weight.
The Activity: Like movie-going, letter writing is by no means a Korea-specific activity. However, you can always pick up cute Korean stationery or souvenirs to share with your loved ones back home to make the pastime extra special. Whether you're abroad or not, getting mail is usually a treat, unless it's a bill – and surprise mail is even better! Think of some people in your life you're grateful for, and write up a short thank you note. Even if it's just a few lines, written words of gratitude can be very meaningful.
Distancing Deets: Of all the pursuits I've listed, this is by far the most solo activity. However, because it's international mail, you will have to make a trip to the post office. If this is your first mail experience, check out the English website for Korea Post for guidance.
There you have it, six cheap or free activities you can enjoy whether you're living in Korea or just passing through!
*Please note that we are living in a global pandemic. Information changes daily, and what might be a completely safe activity now may not be safe tomorrow. Either way, I hope these solo suggestions inspire you to try something new in a healthy, cautious manner. No matter what comes our way, we can be compassionate and considerate together, so let's do our best!